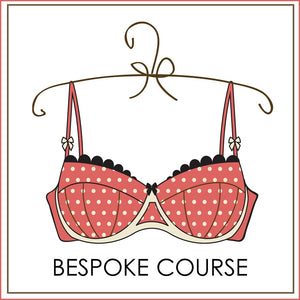 Our bespoke Bra Fitting Course is suitable for brands and businesses wanting to train a group of employees. The Bespoke Bra Course held at our training office it is suitable for up to 6 attendees maximum with private rooms for fittings with four models.
Cost £2160 (£1800 plus vat) per group
Specialist bra fitting training such as post-operative fittings, larger cup sizes, swimwear fittings,  and improving existing bra fitting techniques.
Prices for more than 6 attendees can be given on request. Previous Client Testimonials can be read on the Course Reviews page.
As the courses are held in the UK, we are obliged to charge UK VAT which is included.
Please note that once booked, cancellations are not refunded.
We can happily add you to another course date, if suddenly you are unable to attend.
We cannot take provisional bookings as full payment is required in advance as places are limited to 6 - 8 attendees per advanced course.
Once booked, we will confirm your booking by email.
If you prefer to book over the phone please call our office and we will be happy to process your payment.